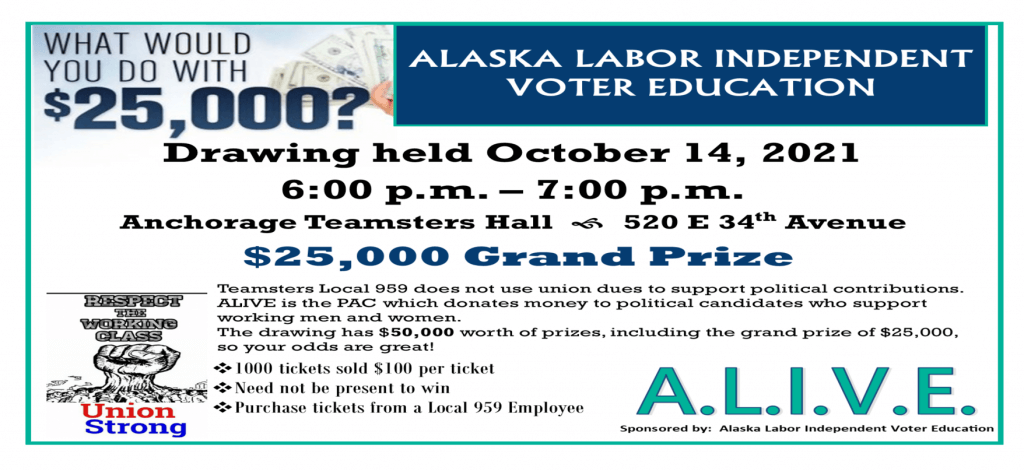 Are you ready to win $25,000??? Get your A.L.V.E. Fall Drawing tickets NOW!!!
Any Local 959 staff member can help you purchase tickets.
Call the Anchorage or the Fairbanks office or stop in their Hall locations.
Anchorage:

907-751-8542

907-751-8503

907-751-8521

907-751-8566

Fairbanks:

907-450-6123

907-452-6121
***Contact other office locations to check the hours of operation.