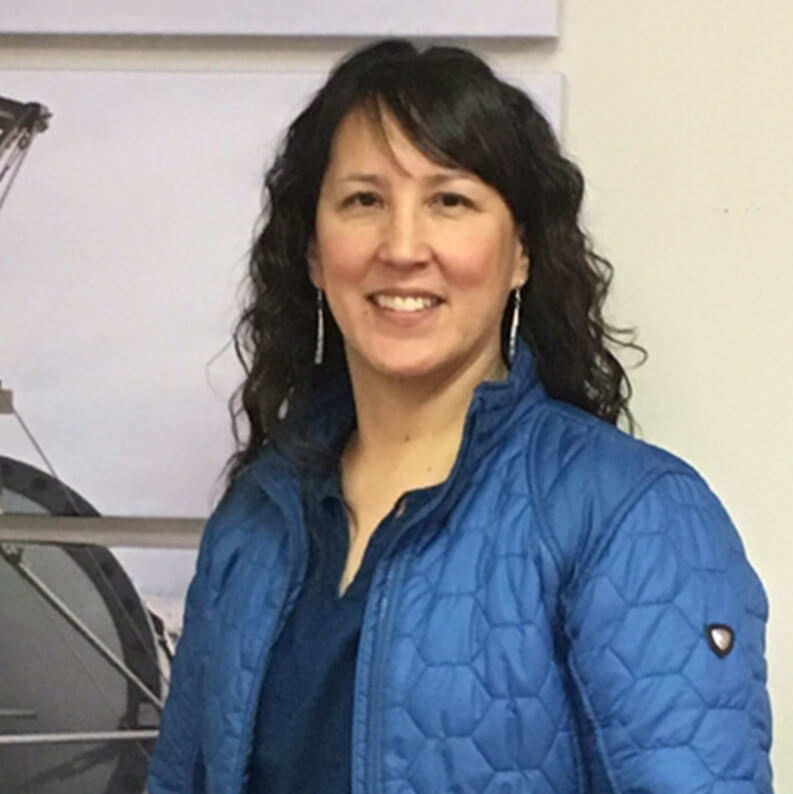 Eileen Whitmer
Business Representative, President, Trustee for Alaska Teamster–Employer Welfare and Pension Trusts
was born and raised on the Yukon River in the village of Rampart. Prior to receiving her first dispatch through Teamsters Local 959 in 1997, Eileen worked for State Representative Georgianna Lincoln in Juneau and Fairbanks and was later employed by Tanana Chiefs Conference. After receiving her dispatch she worked for Houston Contracting at the Alyeska Central Warehouse as a Data Analyst and Inventory Control Foreman until taking employment with Teamsters Local 959 in 2005.
Eileen is currently serving as President for the Teamsters Local 959 Executive Board; Fairbanks Business Manager, and Trustee for Alaska Teamster-Employer Service Health and Welfare and Pension Trusts. In addition to those duties she is a Business Representative and negotiator for Teamsters Local 959. She has also served as Treasurer on the Board of Directors for the Rampart Village Corporation, Baan O Yeel Kon.
Eileen is married to Dave and has two sons, Steven and Dylan, and a daughter, Jessica. She enjoys snow machining, four-wheeling, flying, boating, gardening, hunting, fishing, cooking, traveling, and spending time with family and friends.