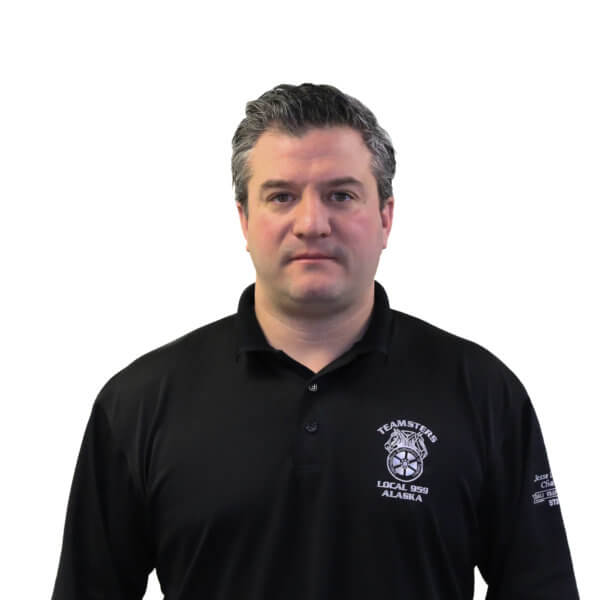 Jace Digel
Business Agent, Chief of Staff, Business Agent (Anchorage & Kodiak), Recording Secretary for Teamsters Local 959 Executive Board
Jace was born and raised in Alaska and began his career with Anchorage Independent Longshore Union (AILU) in 2007 and organizing with Teamsters Local 959 in 2008. Jace continues to work as a Longshoreman with AILU and was hired onto Teamsters Local 959 in 2011 as a Business Representative.
Jace is currently serving as our Chief of Staff at the Hall and Recording Secretary on the Executive Board while maintaining his duties as a Business Representative and negotiator for TOTE Maritime, Choctaw Defense Services, Brechan Construction, Matson Navigation, and Providence Kodiak Island Medical Center.
Jace resides in Anchorage with his wife Erica and two children where he attended Dimond High School and the University of Alaska Anchorage (UAA). He played hockey for UAA and the Vernon Vipers of the British Columbia Hockey League (BCHL), and still plays hockey recreationally as well as golf.