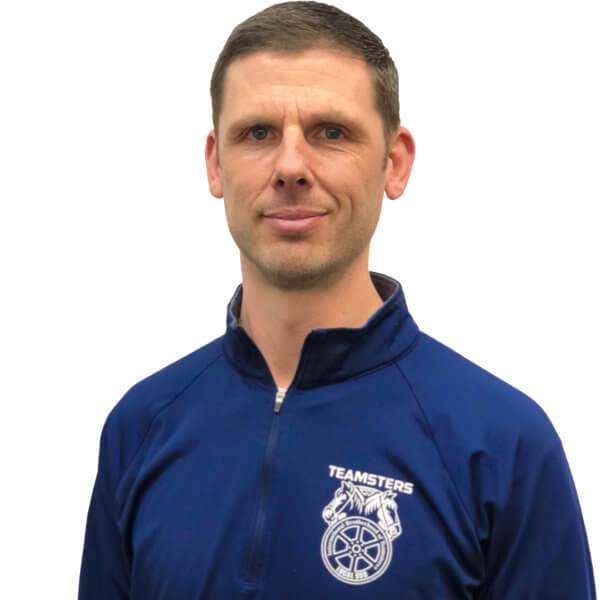 James McMilon
Business Agent, Director of Construction
Alaska Teamster Employer-Service Training Trust – Trustee & Apprenticeship JATC
After many years working in tire shops and for trucking companies, James met Jim "Clutch" Lounsbury and Jim Swenson while working at the Coldfoot tire shop the spring of 1999. These guys told him about the benefits of being a Teamster and with some encouragement from some other Teamsters working on the nearby road job James signed up at the hall that June and went to work for AIC as a heavy equipment Tireman and Fueler January 6th, 2000.
For the next five and half years James worked exclusively for AIC, some of the projects were Northstar Island, True North, M pad, Dalton Highway, Sakhalin Island Russia and Pogo Mine. June of 2005 James took an open call for Houston Contracting LLC at the Alyeska shop in Fairbanks where he worked for the last six years as a Tireman/Fueler, Shop Steward and was a member of the oil spill response team.
As a business agent since 2011, I have enjoyed representing our members on various contracts including Usibelli Coal Mine, Houston Contracting and Ahtna on the TAPS Agreement; Great Northwest Inc., Exclusive Paving, Brice Inc., Emulsion Products, Arctic Surveys, Becker Trucking, BAE FJCC at Clear, Alaska Frontier Constructors/Nanuq, Weaver Brothers Inc., Lynden Transport and others.
"Working with our construction members and our Apprentices has been very rewarding. I enjoy seeing the training trust work for our members and apprentice's getting relevant training that turns into good paying jobs."
James and his wife Davina and their children enjoy snow machining, fishing, dirt biking and spending time with friends and family.