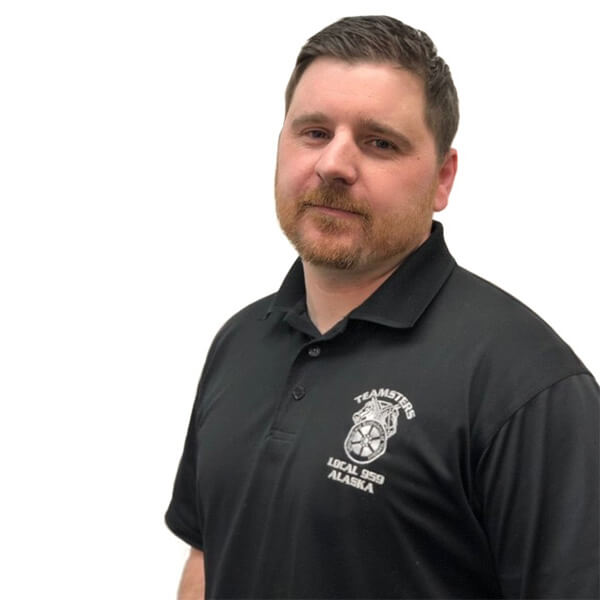 Jeremy Holan
Business Agent
Jeremy Holan is a third generation Teamster, with 18 years as a member of Teamsters Local 959. Born in Anchorage, Alaska, Jeremy lives in Fairbanks, with his wife and 2 children.
Jeremy's longevity with Local 959 began in 2001 with the Teamsters Construction Driver Apprenticeship program; becoming a journeyman in 2002. Working at Houston Contracting, Norcon, UPS, University Redi-Mix (Shop Steward 2003-2009), Sourdough Fuel, and HC Redi-Mix, all prior to becoming a Business Representative for the Local in 2011. He is also the Vice President of the Fairbanks Central Labor Council (CLC).
Jeremy currently spends his free time with his family – hunting, fishing, and camping during the summer months, and volunteers as a hockey coach and Zamboni driver in the winter.