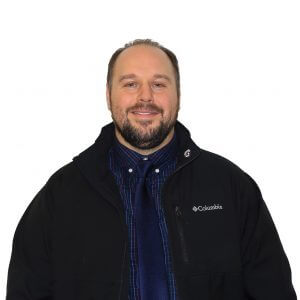 Kelsey Taylor
Business Agent
Kelsey was born in New Hampshire where he lived until age 10. Whereafter, a cross-country road trip with his older brother, mom, a dog, and two cats took him to his new home in Anchorage, Alaska.
Kelsey first joined Local 959 when he worked together with his coworkers to organize a new Teamsters bargaining unit in 2008. He has worked private and public sector jobs throughout his 17-year career and seen first hand the benefits of Union membership.
When he's not working, Kelsey enjoys spending time with his wife and daughter, playing hockey, curling, and enjoying all that Alaska has to offer.